Nobel AFF is one of the leading manufacturers of pharmaceutical drugs in the Republic of Kazakhstan, developing also in international markets at the same time.
Our task is to contribute to achieve your professional potential. We highly appreciate the ability to work in a team, focus on results, respect and progress. Our HR policy is based on the company's progress and your own professional growth.
We create and maintain working conditions that meet high safety and health standards and regulations. And as one of the values of our company is the development and maintenance of corporate ethics and company culture.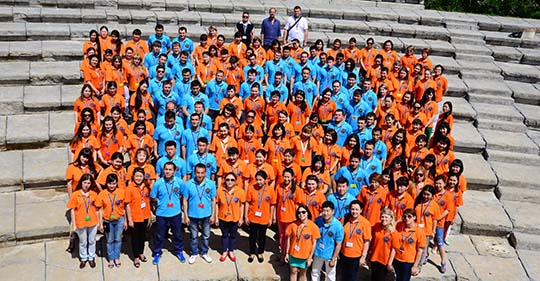 Employment
In the process of selecting candidates, we evaluate not only your work experience and qualifications, but also other qualities that are important for working in JSC "Nobel AFF", for example, your communication skills, ability to plan your time, work in a team, dedication and desire for self-development. We also urge our employees to respect the corporate values and culture of Nobel AFF.
If you successfully passed the first stage of the selection, we will be happy to invite you to an interview with the HR specialist and the director of the corresponding department of Nobel AFF.
How to apply for a job
To ensure high quality products and services, we strive to attract talented and ambitious candidates to our team. Depending on the position, Nobel AFF is glad to provide its employees with various benefits, including bonuses, transport, fuel vouchers, mobile communication and delicious meals on site.
If you want to become a part of our cohesive professional team: Please click here to view current jobs or click on the link below to submit an online application: Online application
In the case of applying for a certain job position (not declared by us at the moment), all applications are stored in the database of the personnel reserve for future jobs.
Career planning and training
In addition to attracting new employees from outside, Nobel AFF pays special attention to the development of the professional potential of its own personnel, highlighting those who demonstrate high potential, fulfilling their obligations and striving to career growth. In the company's practice, not only from a line worker, thanks to correctly organized HR policy, the department director grew up.
The goal of selecting and creating a talented staff base is to efficient use the professional potential of our colleagues, increase their satisfaction, and strengthen loyalty to the company itself.
Thus, career planning in Nobel AFF is aimed:
To improve skills of new important competences, to increase productivity, and also for the possibility of career and professional growth of the employee;
To coordinate the company's goals with the employee's professional expectations.
To implement high-quality HR policy, Nobel AFF organizes training programs for its employees, depending on their position held. The training programs includes:
Orientation training;
Job training, advanced training;
External training (outside the company).
Contact the HR specialist
If you have any questions regarding work in Nobel AFF, we will be happy to answer your questions, please click here to contact our HR department at hr@nobel.kz, or via Online application.